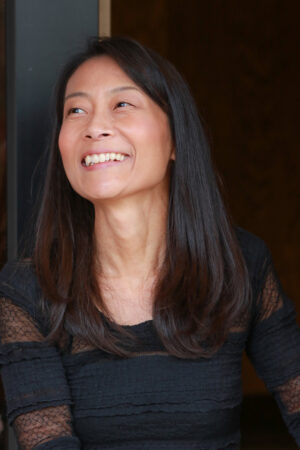 Mikiko S. Petrucelli is in her 13th season as accompanist for the Siskiyou Singers. Born in Tokyo, Japan, she started playing piano at age 4. She attended the Mushashino Academia Musicae and received her undergraduate degree in Piano Performance. She then moved to Germany and earned a Performance Degree from Hochschule für Musik, Detmold in Detmold, Germany.
After she returned to Japan, Dr. Petrucelli played with the string chamber group Uovo as their guest pianist, touring Japan and giving chamber and solo concerts in Germany. She has played on NHK radio, the national public radio station in Japan, and won a special award at the Josef Dichter Competition in Vienna, Austria in 2001 In 2008, she won the first prize at the Chiara Competition.
In 2003, Dr. Petrucelli moved to the United States and received a Master's of Music from Baylor University and Doctor of Musical Arts in Piano Performance from the University of Nebraska, Lincoln. She has also studied Historical Performance Practice in fortepiano. In 2008, she was invited to an international conference as a result of a complete Hixson-Lied Presentation of Scholarly and Creative Activity Grant. She attended an international conference, "The Art of the Fortepiano," and performed in several concerts in Middleburg, The Netherlands.
Dr. Petrucelli has extensive experience as a chamber and solo pianist as well as an accompanist. As of May 2010, she completed three years of service at Doane College in Crete, Nebraska, as an adjunct faculty member. She is not only an accompanist for the Siskyou Singers, but also for the Rogue Valley Chorale, the RogueValley Peace Choir. She is a staff pianist and informal coach at Southern Oregon University Music Department and also serves as musician at Ascension Lutheran Church in Medford.